To touch & be touched
- Where body meets soul -

Do you feel nourished by the interactions with others? Touched in your heart? Or do you tend to keep people and life at a distance? Can you stay connected to your Self in the presence of the Other? Or do you loose touch or cross your boundaries?
To Touch
Connect
Be touched
Melt
Unite
Different degrees to which we can interact with our selves, the other and the outside world. Or do we just feel totally alienated from or overwhelmed by everything around (and inside?) us.
I am sure we can all relate to this dynamic state of opening and closing our senses, our body, our mind and heart to reality.
To touch and be touched is a very gentle workshop. Inviting you to sense, feel, breathe. Be present with what lives inside of you. Become curious. And remember what it is like to really be touched. Touched by life, touched by others, touched by the simple gratefulness one can feel for life.
Who is this for?
You want to learn more about sensing, feeling. Do I even feel? Or am I overwhelmed? What is mine, what is other? And how do I navigate safety, boundaries, comfort and curiosity?
You want to deepen the connection to yourself, your body, others and life.
You want to become aware of patterns that stand in the way of this.
You want to learn to look at yourself and the other with more openness and love.
You would love more authenticity, intimacy, liveliness and magic in your life.
A little curious already?
That's beautiful!
Feel welcome and join us on 5th of April.

About the journey
During this workshop we explore different ways of sensing, perceiving and feeling our selves, others and our surroundings. Balancing safety and curiosity.
Through observing our ways of relating, we help each other gain a better understanding of our patterns that form our identity, the personality and behaviour we perpetuate in the everydays.
What stands in the way of really living the present moment? Of sensing, breathing, feeling, allowing all that lives inside of us to surface?
And who are we beyond the bodily experiences? Can we open up our heart to the love we are? To the space that unites us, the field of oneness, the source from which all life and liveliness sprouts?
After the journey we reflect on our experiences and take the gained insights, joy and wisdom home.
Methods
Experiential learning is paramount, supplemented with theoretical foundations where necessary. By using: touch, Body&Mind Language (BML) interventions, posture, movement, symbolism, embodiment and sharings, what is important to you will emerge naturally.


PRActical information
Date: Wednesday 5th of April.
Time: 19:15- 22:00. Welcome from 19:00 onwards.
Location: De Meditatietuin, Amstelpark 6, 1083 HZ Amsterdam
Parking : outside of the park. Free from 19:00 onwards.
Language: Dutch or English (depends on the language of theparticipants).
Clothing: make sure to wear clothes in which you can move freely.
Notebook: bring a notebook and pen if you like to write insights down.
If you have any further questions, you can write to info@elisepattyn.nl or call 06-26 404 769.
the team
Elise Pattyn - facilitator, creator
Elise will create a safe and warm space and guide you through the journey. It is her talent to make you feel welcome as you are, sense your body's messages and guide you to your wisdom.
She works a certified osteopath, Body&Mind language coach and trainer, psychosomatic specialist, bodyworker, and has a passion for dance, music and life! She has 20+ years of experience in working with people.
Elise is an incredible sensitive soul and in her journey of owning this gift, this workshop was born; a gateway to the reconnection with life source itself.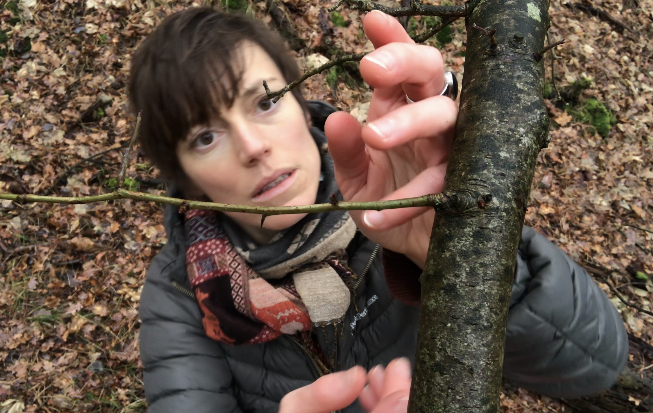 Dani Lovasz - musician, yoga teacher, co-creator
Through his music and guided meditation Dani will help weaving the bridge that stretches from the physical world to the realm of abstraction and transformation. His biggest inspiration is to create entrances to the source where our souls are emanating from.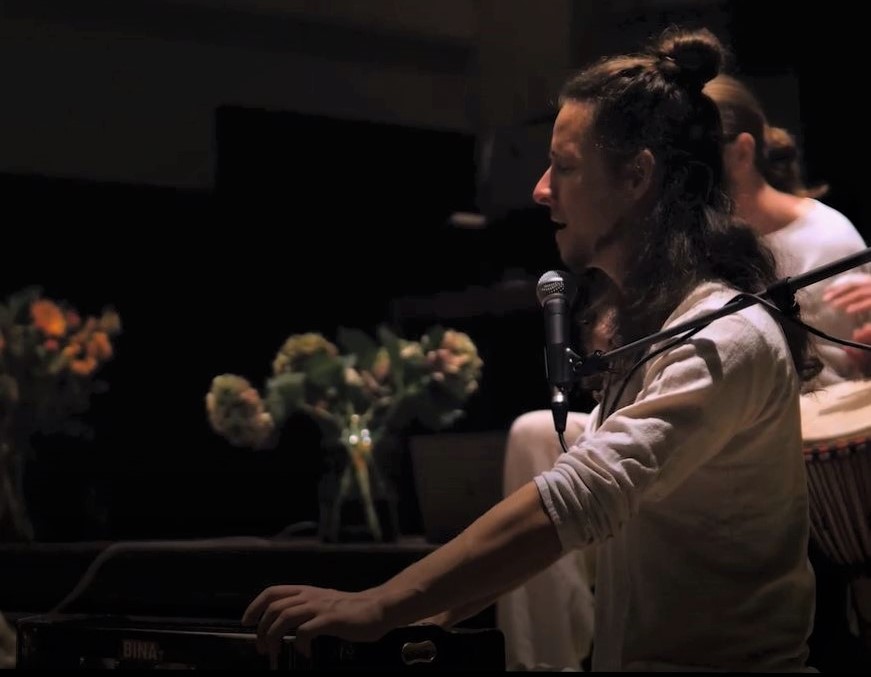 Space holders
There will be a team of experienced bodyworkers present that are there for extra support if any of you would need that.

---